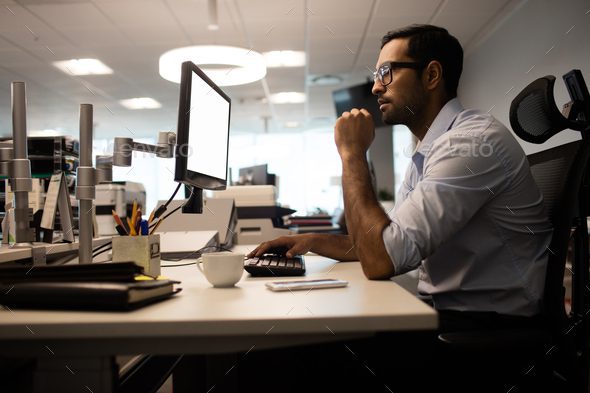 What is Staff Augmentation?
In short, staff augmentation is the use of outside workforce to complete internal projects. It allows you to bring highly skilled talent onto your team without the time and overhead required when hiring someone as a full-time staff member.
"Augmented employees are selected according to the different skills they offer for helping business initiatives of various scales, either in the long or short term."
When organizations' IT projects increase, it may be possible that your internal team won't be able to handle such an extra workload. In such cases, two options are possible: hiring an IT staff augmentation service or outsourcing your project to qualified personnel. The latter works best in most situations for several reasons. This hiring strategy involves bringing qualified resources to the in-house team on a specific term basis. Augmented employees are selected according to the different skills they offer for helping business initiatives of various scales, either in the long or short term.
You might ask: "Well, why not outsource my projects then?"
Outsourcing is strategy used to hand a task traditionally performed by internal staff and resources to the external independent entity. The difference is that outsourcing means that you have less control over the project, but with staff augmentation, the service provider is added into your team, hence improved control and flexibility at a lower cost.
Who Benefits from Staff Augmentation?
Augmenting resources can greatly help companies who are looking to fill internal project weaknesses, with team management flexibility but without the constraints of the hiring process. Determining who needs staff augmentation depends on several factors:
Project control and sustainability:
When a company adds a professional to serve a specific need, they have control over their work and management of the project outsourcing, on the other hand, defers all the responsibilities to an external partly reducing internal involvement in the execution of the project.
Quick adaptation:
A company needs staff augmentation if adding a new employee to the team might pose adaptation challenges such as learning and development which can impact time constraints. It is better to use staff augmentation where the expert will quickly adapt to deliver the project requirements from the get-go.
Efficiency:
The need for increased operational efficiency can mean that staff augmentation is the appropriate solution. Partnering with a supplying organization reduces overhead costs and infrastructure needs. Sufficiently serving project needs while reducing costs, time and procedures considerably increase operational efficiency and the money saved can be translated into increased profits.
Why is Staff Augmentation a Good Investment?
Organizations employ staff augmentation per project needs. For example: suppose your tech team is less experienced in using a certain system. With staff augmentation, you can hire an expert in that system on a short-term or long-term basis (depending on your needs). They will be added to the tech team and work as a staff member, serving that specific need, all while avoiding the process, time, and financial negative impact of hiring a new employee.
These are some of the benefits of staff augmentation:
Saves time and money:
Planning and organizing the recruitment process takes time and resource capacity. From drafting a job description, updating it on several job portals, to shortlisting and interviewing candidates; the process can take months. However, when you launch a staff augmentation project, your remote or onsite augmentee is embedded into a team and ready to work in a few days rather than months. Since these are managed services, you don't have to worry about any administrative and organizational overhead.
Access top proficient talent:
The truth is that you might not have enough expert-level developers on staff to meet project requirements. With staff augmentation, you find gaps and close them with the use of external resources. As specialists add expertise and experience to your project teams, the model also saves time and expense on training and retraining. You only decide the skillsets and technical expertise you expect candidates to possess. A staff augmentation company will quickly provide you with the appropriate candidates to supplement your IT workforce.
Flexibility:
For many businesses, one of the main advantages of staff augmentation is how simple it is to scale their IT workforce up or down. The flexibility of staff augmentation services is inherent.
Instead of hiring and then firing full-time employees and bearing the cost of doing so, it might make sense to use staff augmentation services. This is especially true if the need for the staff will last less than 12 months (not to mention it is much more ethical).
Accessibility:
It takes time and effort to source, hire, train, retrain, and keep personnel. The benefits of staff augmentation allow firms to quickly acquire competent and experienced IT personnel. This is especially important when there has been unexpected and rapid expansion. This methodology also avoids inevitable occurrences like talent shortages, challenges with working styles, and employees that don't adapt to the organizational culture. Additionally, a trustworthy staff augmentation business always assumes responsibility for finding a replacement when an augmented worker is found unsuitable.
Meeting tight deadlines:
Despite having a clear vision and well-defined plans, an internal product development team may lack agility. They work eight hours a day to expand your company and help you with any engineering needs. However, they might not be able to address a sudden problem promptly.
Teams working on product development typically maintain a peaceful and balanced work environment. These teams produce fantastic features and add to wonderful products thanks to the rhythm they have maintained for years. However, they may find it difficult to keep up with strict deadlines and the requirement to respond to changes quickly. Specialists employed under the team augmentation approach are agile, responding and adapting quickly as needs arise. Prioritizing important tasks, they will devote as much time as required to accomplish project objectives.
Partner with Us Today!
In today's fast-paced and ever-changing business and technology environment, organizations are faced with the need to manage resources most effectively for business-critical projects. Genesis 360's staff augmentation service can successfully help your company meet these demands.
Genesis 360 LLC is a company that specializes in providing Technological Services such as Managed IT services, Call Center Operations, cloud hosting, backup services, email and Office 365 support, Product Reseller Services, Cybersecurity and others to help your company expand faster. At every level of your business's growth, we use technology to help you succeed, and create digital transformation solutions that exceed all expectations. As your partner, Genesis 360 will help your business rise to new heights. 
Written By Innocent BYIRINGIRO and Reviewed By Deshina Buck of Stratinuity LLC
craig@genesis360llc.com (225) 304-6657 www.genesis360llc.com
Marlin@genesis360llc.com (985) 517-1055