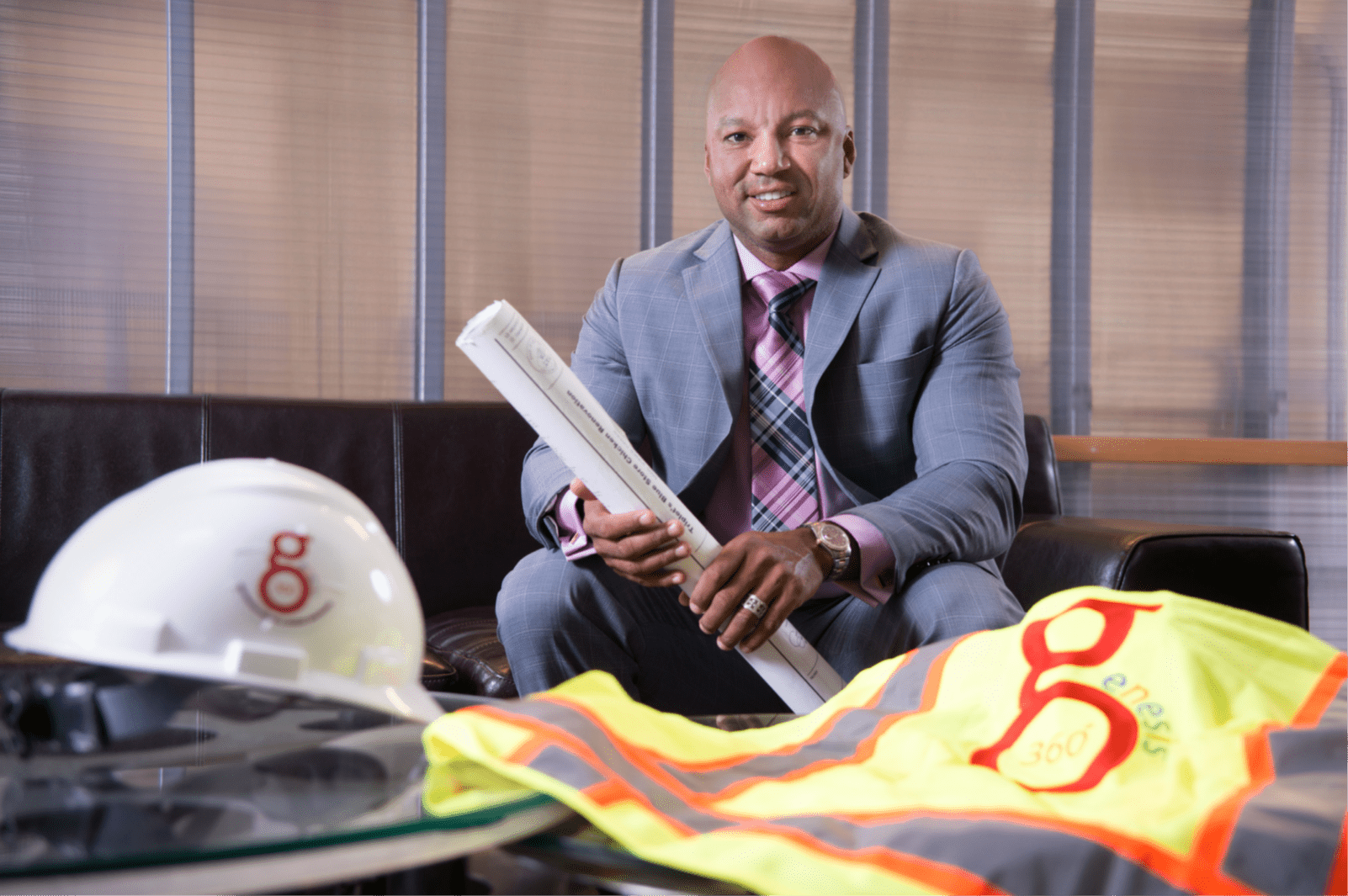 CRAIG STEVENS, PRESIDENT OF GENESIS 360, LLC SELECTED AS SBA 2022 BUSINESS PERSON OF THE YEAR
Administrator Isabella Casillas Guzman, head of the U.S. Small Business Administration (SBA) and voice for America's 32.5 million small businesses in President Biden's Cabinet, announced Craig Stevens as the 2022 Small Business Person of the Year for Louisiana.
Company President, Craig Stevens stated "We are honored for being recognized for this prestigious award. This is an example of the great team we have that has always been true to our core values of integrity first, service before self, and excellence in all we do."
The winners will be formally recognized on May 5 during the National Small Business Week (NSBW) Virtual Summit's Awards Ceremony, May 2-5. This year's NSBW theme, "Building a Better America Through Entrepreneurship," highlights the resilience, ingenuity, and creativity of these award winners who, like millions of small businesses, have navigated challenges from the pandemic and contributed to our nation's economic comeback.
ABOUT GENESIS 360: The mission of Genesis 360 is to put its track record of excellence to work for its federal and commercial clients, allowing them to focus on their core business. As a one-stop shop for construction, grounds maintenance and building maintenance, IT Services. Genesis 360 serves organizations across the United States. Currently Genesis 360 has offices in downtown Baton Rouge, Houston, and Maryland.
BIOGRAPHY: Craig Stevens is an Opelousas, Louisiana native and the owner of Genesis 360. After 25 years of service in the US Air Force serving in the 93rd Bomb Squadron. Craig retired as a Captain and started Genesis 360, LLC in 2011. His first jobs were striping parking lots at shopping centers, and he was asked to perform other tasks such as painting, sign removals, and lawn service. When the property managers asked Craig to perform construction services, his "aha" moment happened. Commercial clients wanted a "one stop shop" for maintenance and construction services. Craig proceeded to get his Commercial and Residential Construction licenses and the rest is history.
Craig is certified as 8(a), Service-Disabled Veteran, and HUBZONE. The long-term goal for Genesis 360 is to become the "Amazon" of maintenance, construction and IT Services in the federal and commercial arena by continuing as a one stop shop for these critical services. Craig has a Bachelor of Science degree in Information Technology and is also a graduate of Leadership Ascension & New Orleans Emerging Leaders. He is a very proud supporter of the community as he served on the board for the Food Bank, Boys & Girls Club, Dream Teachers, BREC, Builders Association, Chamber of Commerce, and the Better Business Bureau. Craig is also a Rotarian member of Kappa Alpha Psi Fraternity.
Source: OpportunityLouisiana.com